About Myrtle Tree Contracting
The Myrtle Tree is a symbol of restoration, which is how we like to look at our tenant finish construction and home remodel projects: restoring something that's existing into something new.
Grant Everitt, the owner of Myrtle Tree now Everitt Construction, has a long history in Fort Collins and working with many of the city's well-known property owners. These long-time customers appreciate our cost-plus pricing, organization, and transparent, open-book approach. The homeowners we work with like our thorough design process and our attention to detail in our work.
Whether we're finishing a commercial space, remodeling a bathroom, or building a house from the ground up, fair prices, quality work, and minimum hassle to keep our customers satisfied is our goal.
---
Grant Everitt, Myrtle Tree Contracting Owner, Designer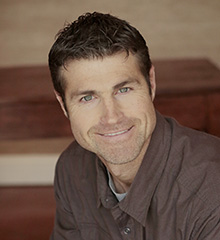 A lifelong resident of Fort Collins, Grant is a CSU graduate with a degree in construction management. He is the founder of Jamestown Builders, a local construction company known for its unique floor plans and architectural details that complement the original bungalows of Old Town.
While he enjoyed his work building homes, he missed the opportunity to work on the commercial side. Grant formed Everitt Construction, which gave him a flexible business model to provide tenant finish work along with home construction and remodeling. The low overhead of his business, the quality of work he provides, and the dedication to his customers and their needs keep his customers coming back and referring new ones time and time again.
---